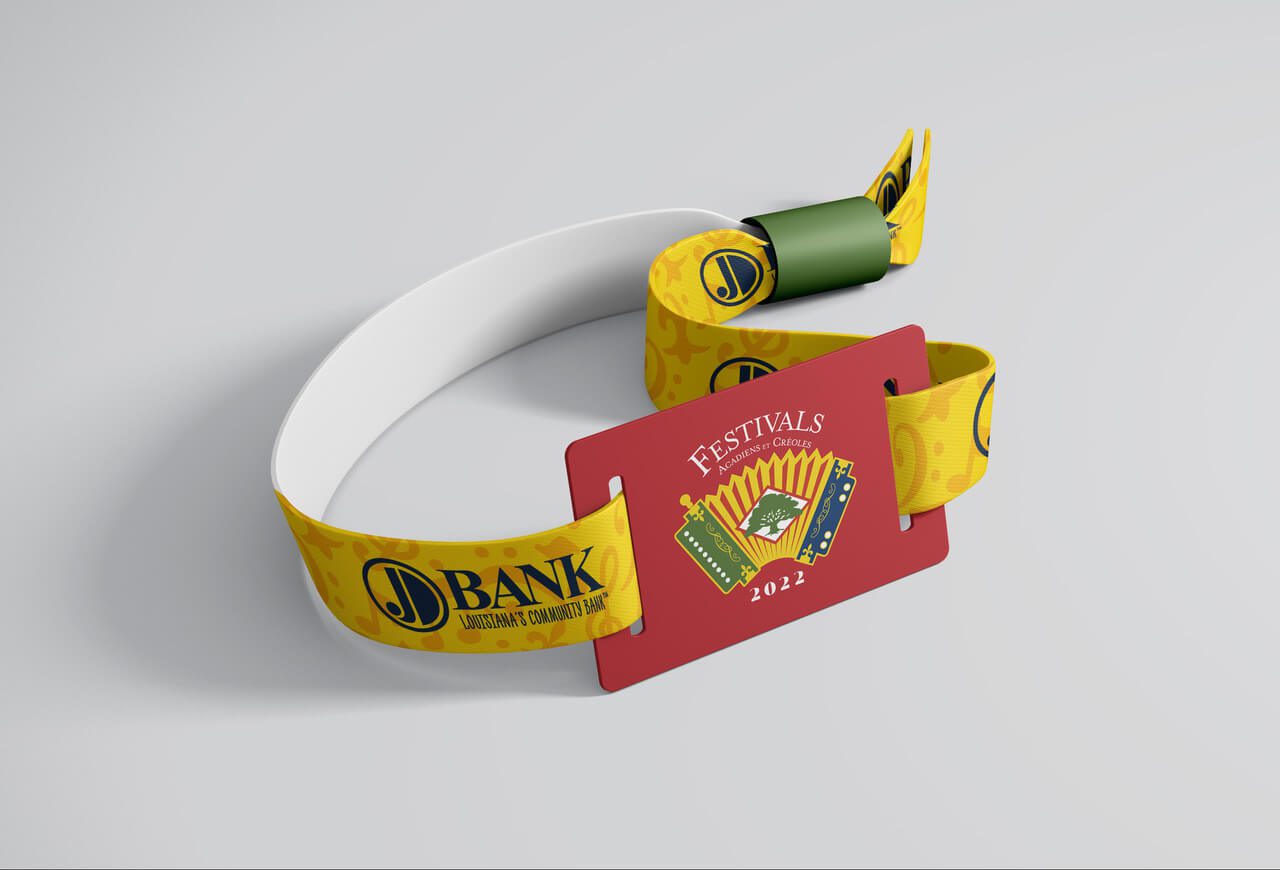 WRISTBAND PAYMENT SYSTEM
Wristband refunds have been processed! Thank you all for a fantastic year and we look forward to seeing you again next year! If you have any follow-up questions or concerns regarding your wristband refunds or balances, please email missjll@cox.net.
If you have any questions about specific charges on your credit/debit card from our festival, please email us at: admin@myfilo.app
**JD Bank is solely the sponsor of RFID wristbands. JD Bank is not
responsible for processing payments and can not issue refunds.
IMPORTANT TO KNOW: You're protected! Credit card payments via RFID wristbands are PCI-compliant. If you're concerned about losing your band, please opt-in to Pin Code payments when activating your wristband. Still unsure? RFID Wristband payments are safer than carrying your credit card around. Your sensitive information is not stored on the wristband itself; it "lives" in a PCI-compliant vault operated by PayPal, which means it's not directly accessible to either Festivals Acadiens et Creoles or Billfold.
WHAT IF I LOSE MY RIFD WRISTBAND?
If you set up a pin code, there is nothing to worry about. Simply get a new
wristband.
If you did not set a pin, come to any wristband station and we will cancel
the account.
I'VE LINKED MY CREDIT CARD WITH MY RFID WRISTBAND, BUT I FORGOT TO OPT-IN FOR EMAIL RECEIPTS AND/OR I TYPED THE WRONG EMAIL ADDRESS!
That's alright! Simply go back to the "RFID wristband" tent and re-register your credit card; remember to opt-in for email receipts and check your spelling.
WHAT EXACTLY IS RFID?
RFID (Radio Frequency Identification) chips are tokenized for secure access to a PCI-compliant credit card payment storage and processor.
HOW DO RFID WRISTBAND PAYMENTS WORK?
A tag to your credit card is stored on your pin-protected wristband, and each time you tap your wristband to make a purchase, your credit card info is automatically retrieved to complete your purchase.
WHAT IF I WANT TO PAY WITH CASH?
No problem – you can load cash credits onto your RFID wristband at our "Top Up" tents.
I ADDED CASH, SO HOW DO I CHECK MY BALANCE?
Simply head to any RFID Cashier and ask the cashier to check the balance for you.